How to find accessories and spare parts for your product:
1.
Enter the product number, the product title or the EAN code in the searchbar on top of the website or navigate to your item via the menu structure on top of the website.
2.
Click on the product you are searching for and check the tabs below the product images. You can find the tab 'Accessories & spare parts' here.
3.
On the 'Accessories & spare parts' tab the available accesories & spare parts are shown.*

What is my product number?
Find your product (article) number on the backside of your product: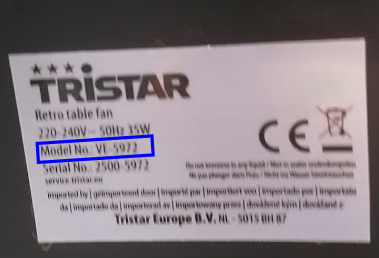 *When no 'Accessories & spare parts' tab is shown, this item does not have any available accessories and/or parts at the moment. If you are looking for an accessory or spare part that we do not offer on our website, it helps us to fill out this form and let us know which part/accessory you miss. We will find out if it is possible to adopt the requested accessory or part in our assortment.